CatVando is a volunteer-run nonprofit funded only through donations. Sponsors are essential to helping us provide quality care for cats and kittens in need. Sponsorships allow compassionate people to help homeless cats until they find their forever home. Most cats can be sponsored for $20/month. Sponsorships are tax-deductible.
Read each unique cat's story below. Click on the cat's link to sponsor the cat.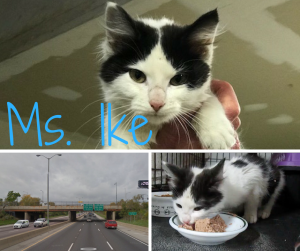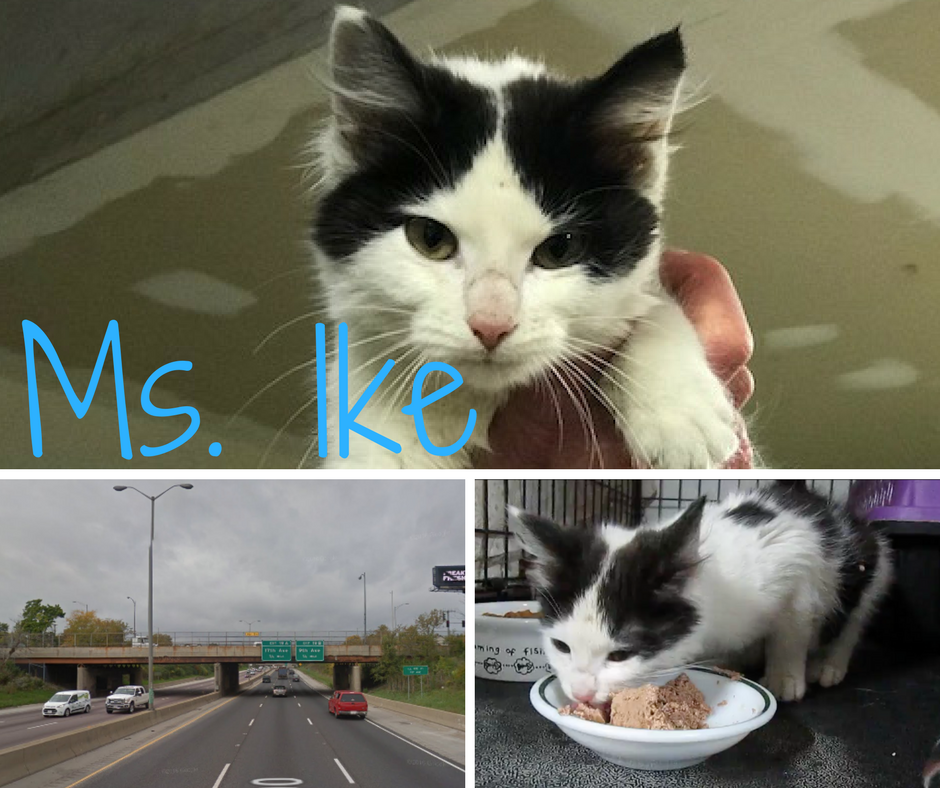 At 7pm on a Friday night, there was a knock at the door and there stood a stranger and a dirty 4-month-ish old kitten. Tiffany panhandles up the street on the frontage road from 290 at 1st Avenue. She saw someone pull over on 290 and put out a kitten. She climbed the fence and down the hill, got the kitten, climbed up and, because everyone in the neighborhood knows where to bring stray or helpless animals, she brought her here. Poor little girl was wormy, covered with fleas, skinny and filthy but was purring. Taken from 290 (Eisenhower Expressway), how could we help but call her Ms. Ike! She's warm and safe and will be on her way to a good home. For now, we're caring for her, deworming her, and taking her to the vet. Would you open your heart to sponsor Ms. Ike?