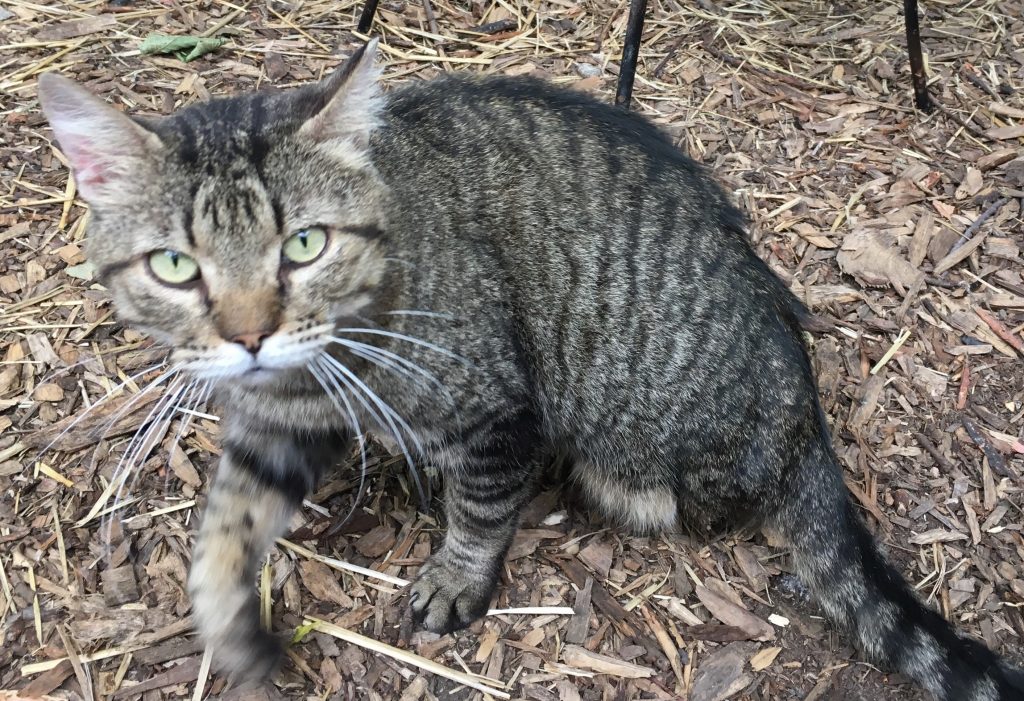 In 2014, a good samaritan took Zuzu to VCA Franklin Park. He was part of a colony of 22 cats managed by a senior gentleman who feared and misunderstood TNR.
We picked up Zuzu and transported him to our vet at Elmhurst Animal Care Center. An X-ray showed a pellet from a BB gun embedded in his 4th lumbar vertebra, leaving him without use of his back legs or the ability to urinate or defecate on his own. With Prednisolone in hand, we took him to our facility to begin his journey of recovery.

Once at our facility, he received acupuncture, reflexology, physical therapy, supplements and quality food. His left rear leg had to be amputated to enable him to use his strong right rear leg, improving his mobility. We raised $800 to pay for the operation. Zuzu's recovery has been remarkable, and he now resides at CatVando.